Larry's Sheet Metal Is Celebrating 52 Years!
Thank you for being our valued customers. The Journey has been incredible!
---
About Larry's Sheet Metal
The founding fathers Larry Kelso and Larry Schmitt opened a small sheet metal shop in Glenwood in 1965.
Today, they are affectionately called "The Larry's" and are now enjoying retirement.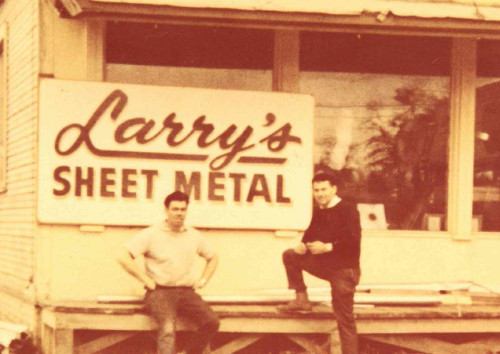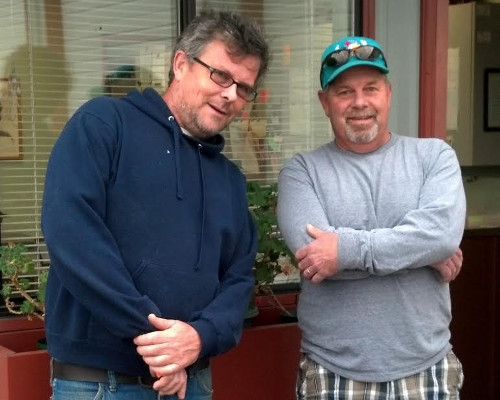 "The Larry's" 2 sons Rick and Marty are now running the business, now located in west Eugene.
Larry's Sheet Metal is truly a family owned and operated business and we're proud to say for 52 years!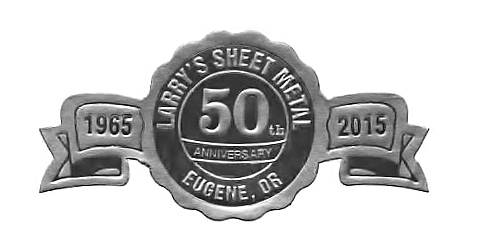 In our full service shop, we do all kinds of projects, including:
skylight & chimney flashing,
cap metal, beam caps, pans and lids.
Just about anything for your particular project.
Whether you are a seasoned pro or the do it yourself kind, Larry's Sheet Metal can help.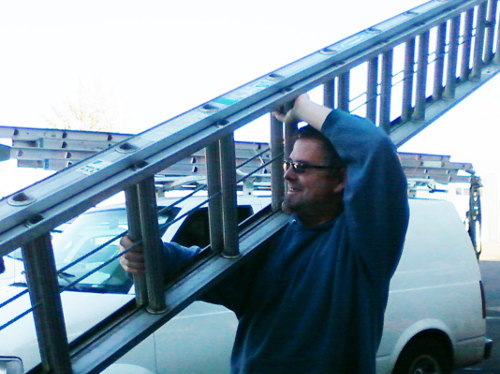 Come meet the team. Rain or Shine they get the job done!
Jim our Estimator with the crew Ty, Jake and Tanner.

Custom Metal Fabricator Bryce- In the shop or on the job!